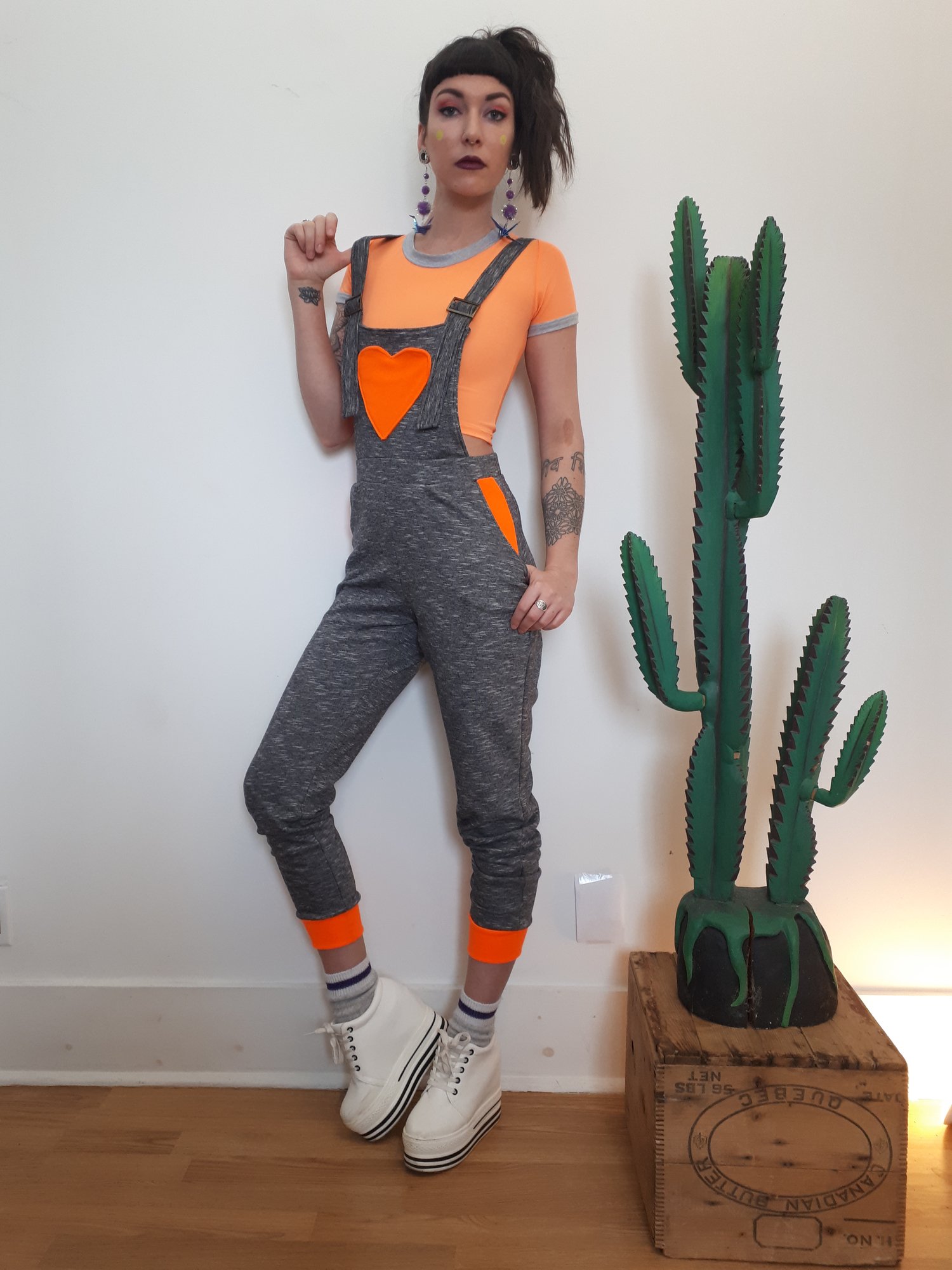 Custom Stretchy High Waist Overalls
***Images are examples of pairs I've already made and fabrics may no longer be available!***
Made out of soft stretchy fabric these overalls are comfy and cute at the same time!
Possibility of more please e-mail to inquire.
HOW TO ORDER:
-Choose if you would like overall clips or just adjusters
-Choose your main overall fabric. See third image for swatches of options.
-Answer these 2 questions in the notes or in an e-mail following the order order--->
1. What contrasting colour would you like for pockets and ankle cuffs?(See second last image for options. DM for possibility of more colours and other fabrics) You can also choose to do all the main fabric colour.
2. Would you like a heart pocket, regular U shaped pocket or no pocket?
-Make sure to include measurements and answer the two questions above in notes at checkout. See last image for where exactly to measure and read instructions below.
MEASURING:
Bust=Around widest part of boobs
Ribs=Around rib cage under boobs
Waist=Smallest part of torso usually near belly button
Hips=Widest part of BUTT and not near hip bones
Inseam=Crotch to ankle bone on inside of leg*Note this will give me full length, if you would like it a
bit shorter please measure accordingly.
Thigh=Around widest part of thigh
Calf= Around widest part of calf
Ankle= Around ankle just above ankle bone.