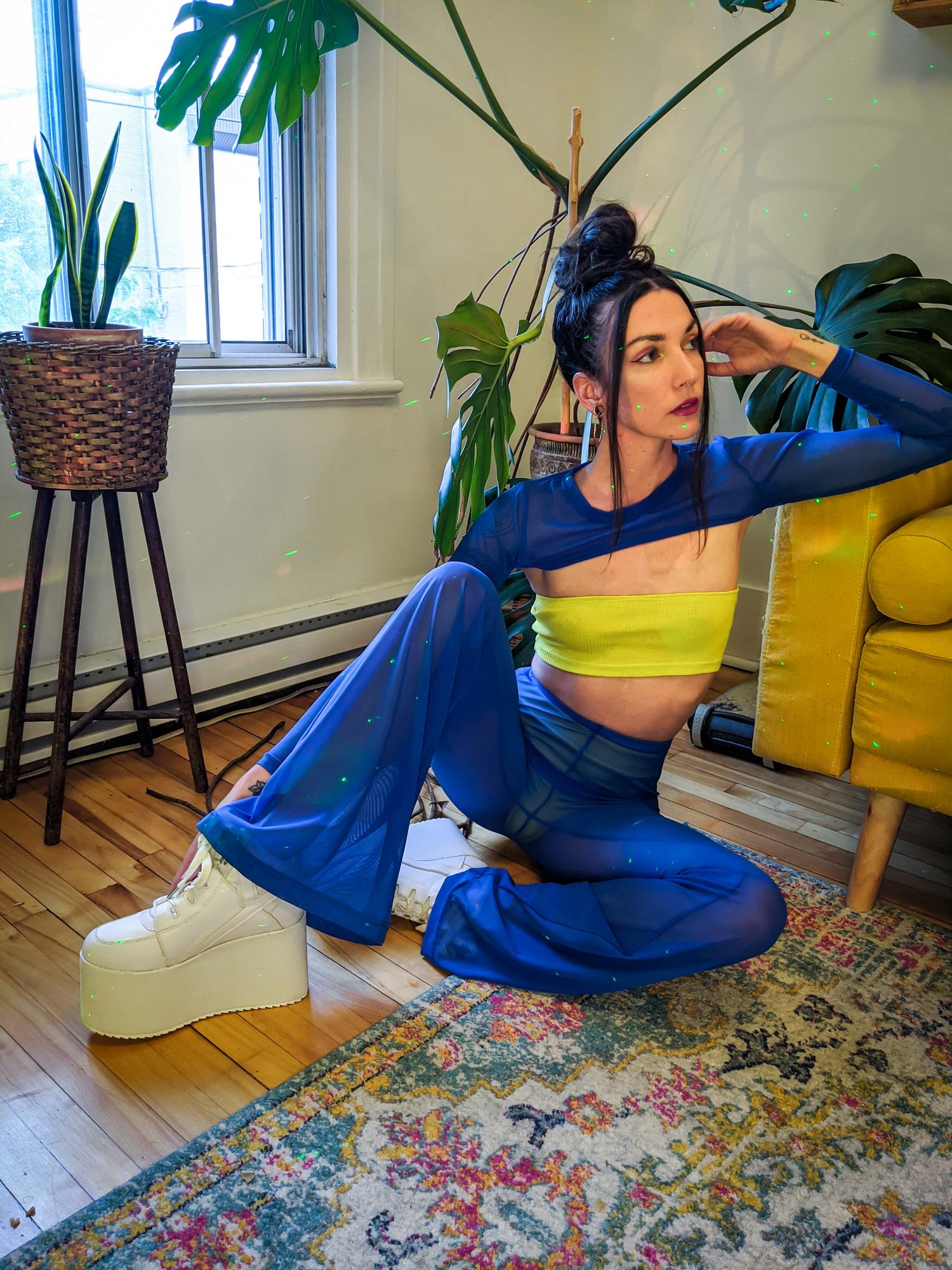 ***OUT OF THE FOLLOWING MESH COLOURS: Royal Blue, Baby Blue, Neon Peach, Pink*****
Made out of soft stretchy power mesh in one of many colour options. This set is sure to turn heads on a festival dancefloor or wherever you decide to wear it!
The tops is a bollero style long sleeve designed to show off any cute bikini top, bra, bandeau of crop top while still creating that set effect. The bottoms are a classic leggins at the top wide flare bottom pants.
How to order:
1. Choose corresponding options to what you would like to order in the drop down menu.
2. In notes section at checkout enter the average size top and bottom you wear, mesh colour option as well as measurements as show in last image or as described here:
Arm Length: From tip of shoulder to wrist bone with arm relaxed
Bust: Around widest part of boobs
Underbust: Around ribcage just under boobs
Waist: Smallest part of torso usually where high waistband sits near belly button
Rise: From lowest poing of crotch up to waist(where high waistband sits)
Hips: Widest part of BUTT and NOT around hipbones
Thigh: Circumference at widest
Calf: Circumference at widest
Inseam: This will be subjective as it depends how long you want the pants. You can either measure from crotch to floor on inside of leg or else you might want to measure with the shoes you plan on wearing. Please feel free to message me about this if you are unsure.
3. Check your e-mails regularly as I often have questions or updates regarding made-to-order and customs.
4. Wait. These items can take longer because they are made just for you but it's worth it! <3