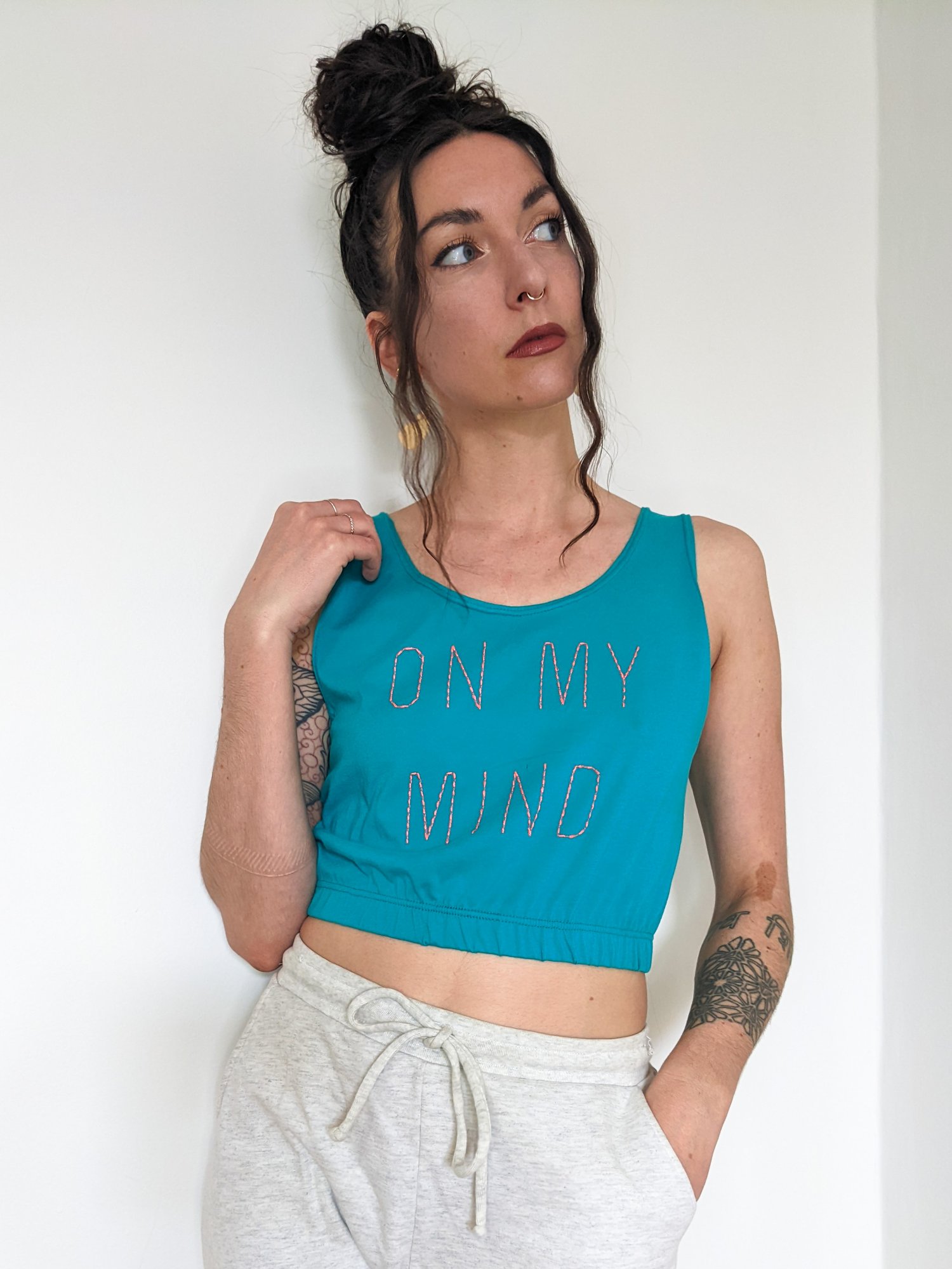 'ON MY MIND" Small-ish Up-cycled Crop Tank
'On my Mind' Hand embroidered turquoise one of a kind top from a collection of up-cycled t-shirts I thrifted and re-designed into this super comfy, flattering and relaxed fit crop tank.
Relaxed fit small, tighter medium.
Garment Measurements:
Bust: 34"
Shoulder to Hem: 15.5"
Ideal body measurements(smaller = loser, bigger = tighter):
Bust 32"-37"
Mode is more of an XS than an S so this is quite a relaxd fit in the image.