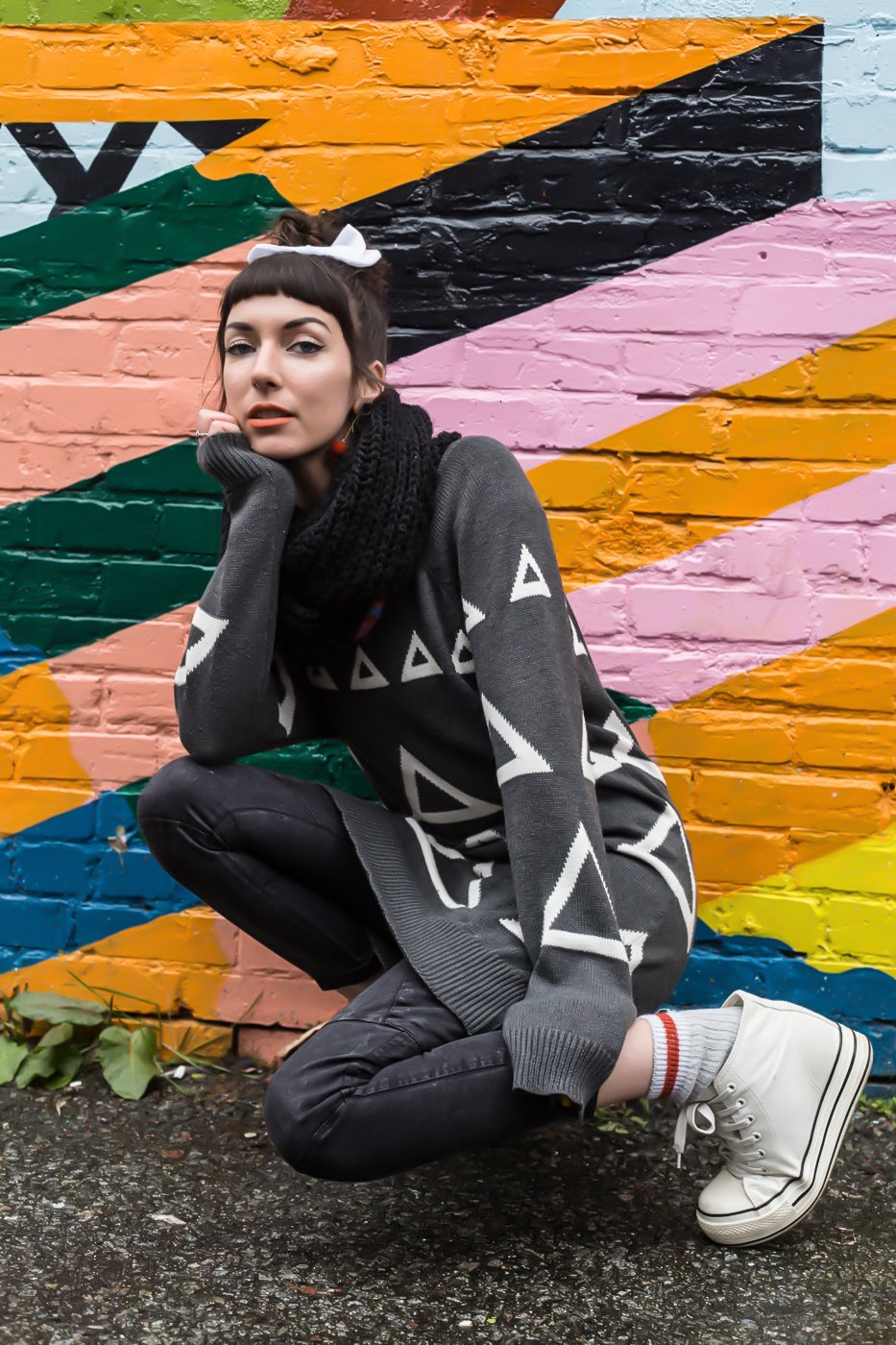 Unisex Triangles Sweater Triangles 50% OFF
Hand knitted triangle design baggy unisex sweater.
Same design on front and back.
Material: Knitted Rayon
Model's are both wearing a size small (Girl model is 5'7", 120lbs)
Sizing based on how you would like design to fit as the knit is pretty stretchy.