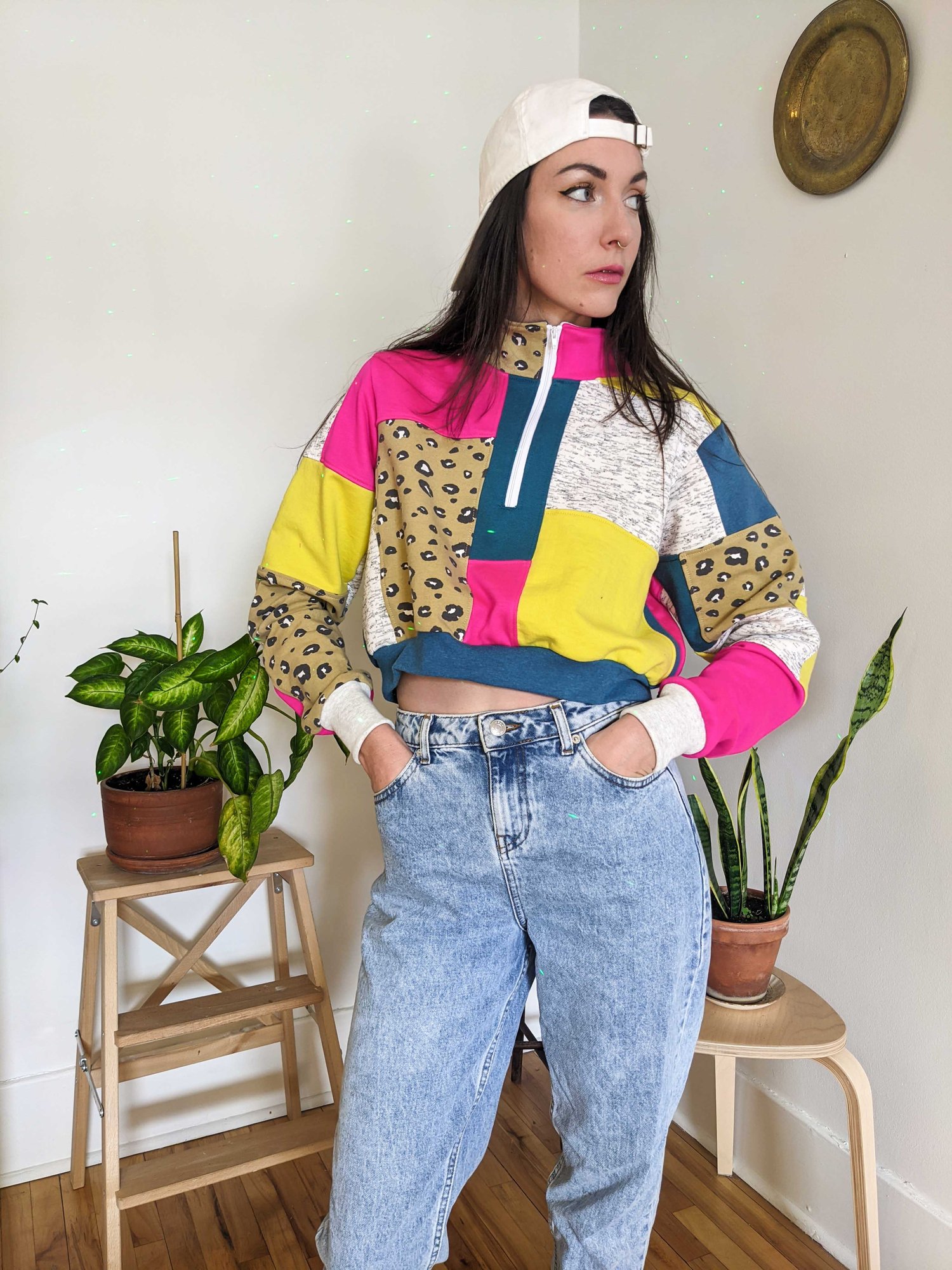 Custom Patchwork Quarter Zip Crop Sweatshirt
Made custom to your sizing in fabric of your choice!
How to order:
1. Choose average sizing in drop down menu then in notes section include the following measurements;
Bust: Around widest part of boobs
Underbust: Around Ribs just undearneath boobs
Waist: Around Smallest part of torso usually near or just above belly button
Arm length: From tip of shoulder to wrist with arm relaxed
Top Length: From top of shoulder down to desired length
2. Choose 3+ colours from the top two sections and 1-3 colours from the bottom sections of the fabric chart. Write them in the notes section with the measurements.
***If you like the one in the second image it was made with absolutely no theme out of scrap fabric so write 'chaos theme' and I will surprise you with something of the like!
3. Make sure to let me know if you have any special requests or particularities about fit .
4. Checkout!
5. Wait! It can take up to a month for me to complete customs depending on how busy I am but I assure you I work through orders as fast as possible. Please check your e-mails often in case I have questions which is pretty common.