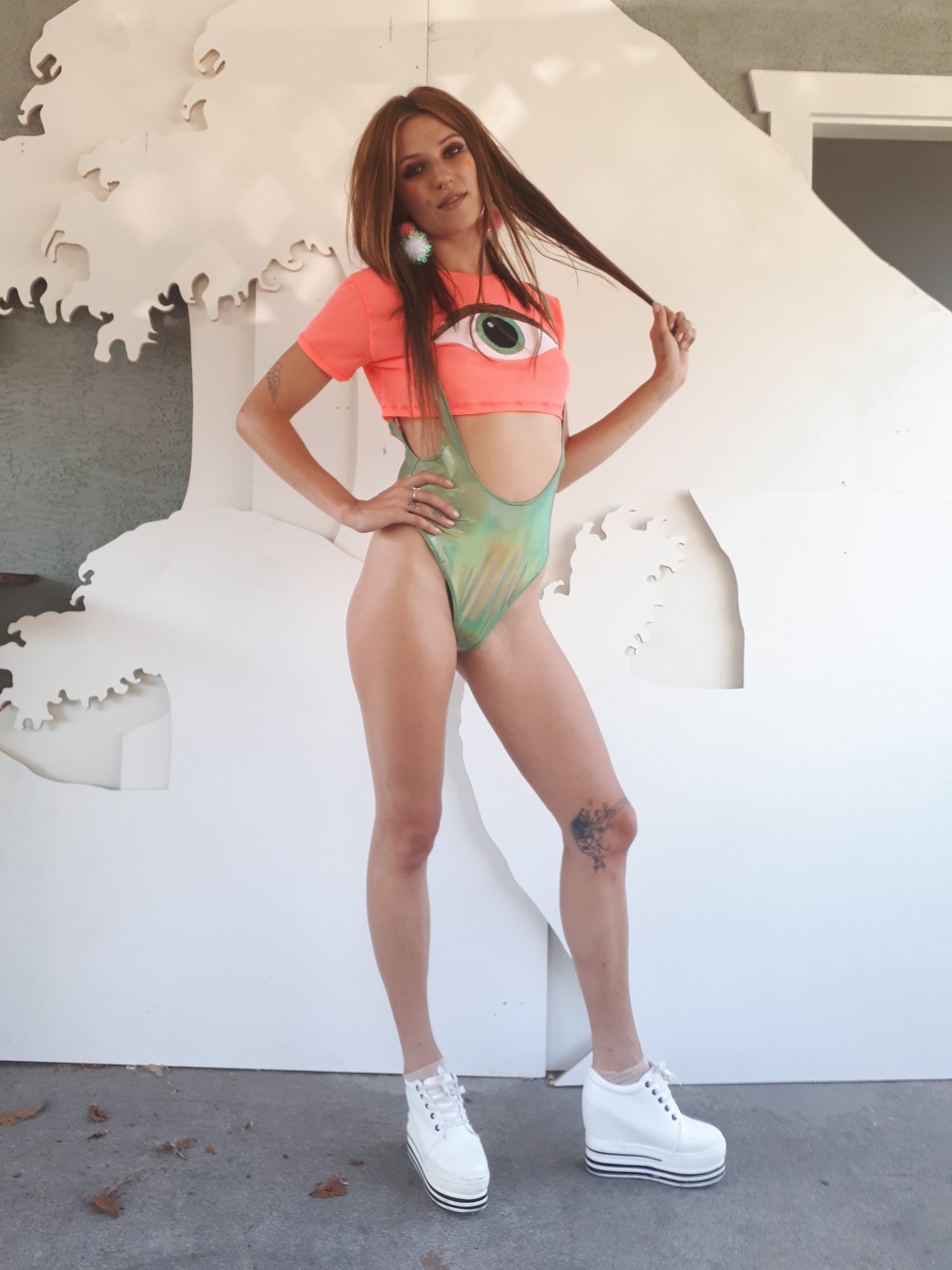 Aye Eye Top Available in 4 Colours
From our new hand made in Canada collection this top comes in 4 mesh colours, neon yellow, neon orange, neon pink and black. The eye is a handmade sewn on appliquee made out of bits of iridescent, metallic and velour fabrics. Sizing and colours can be personalized please get in touch to inquire.
Model is wearing size S/M Underboob style and is 5'7" and 115lbs.
The S/M garment measurements are:
37" around chest and 12.5" in length from shoulder to hem.
The M/L garment measurements are:
41" around the chest and 14" long.
The original style was the 'underboob' but after many requests for a slightly longer version I have included this option when ordering.
Underboob: Depending on boob size your boobs can peak out when lifting arms or even when relaxed if they are big enough.
Crop top: Regular length looser fit crop top.