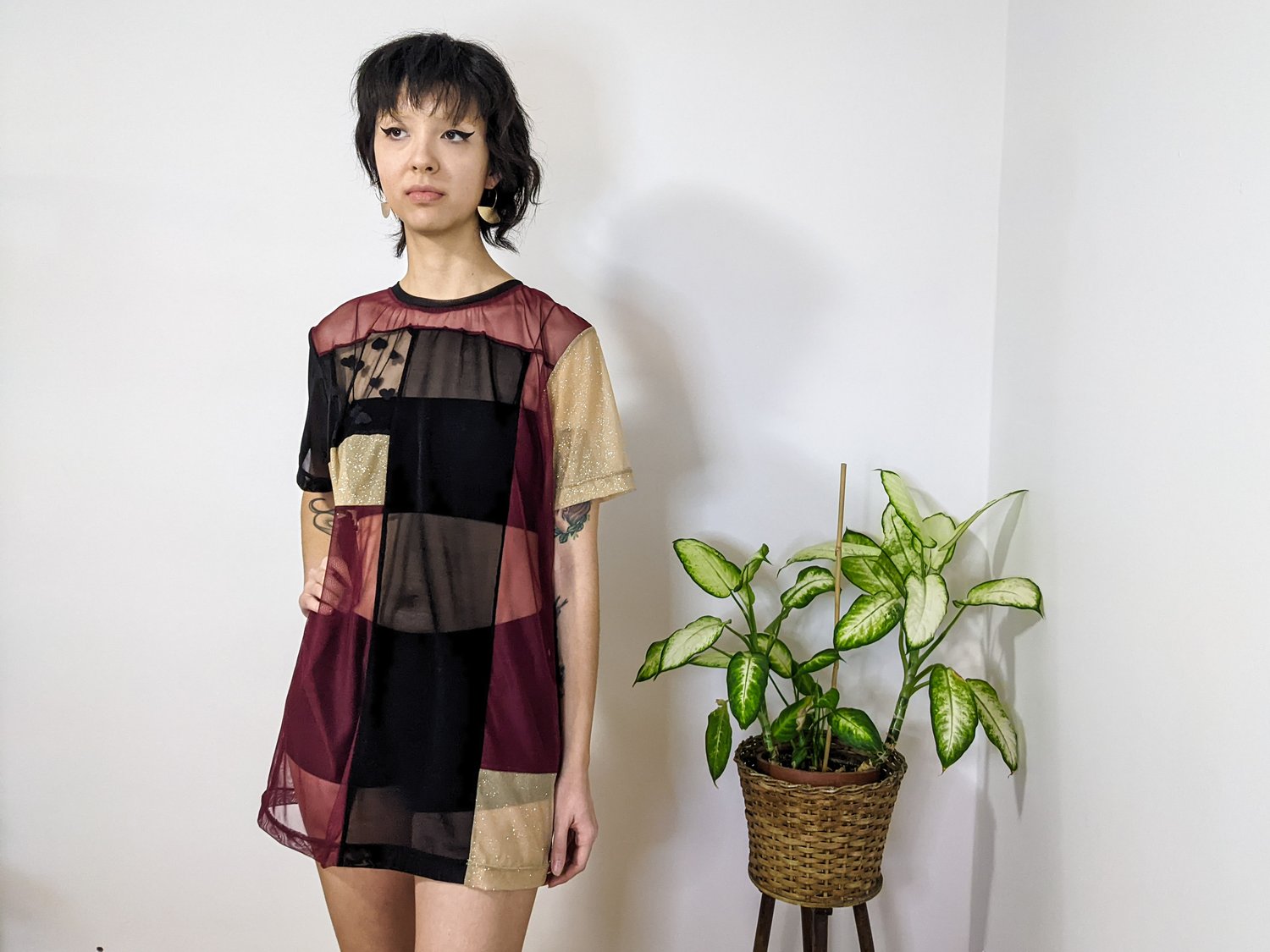 OAK Dark Up-cycled Mesh Scrap Patchwork Oversized Tee
Made 100% of of scraps collected from made-to-order items. This item removed waste instead of creating it!
Oversized M-L
Model is 6' with a 34" bust and 38.5" hips.
Garment measurement:
Chest and Hip Areas: 44" around.
Length from Shoulder to hem: 32"