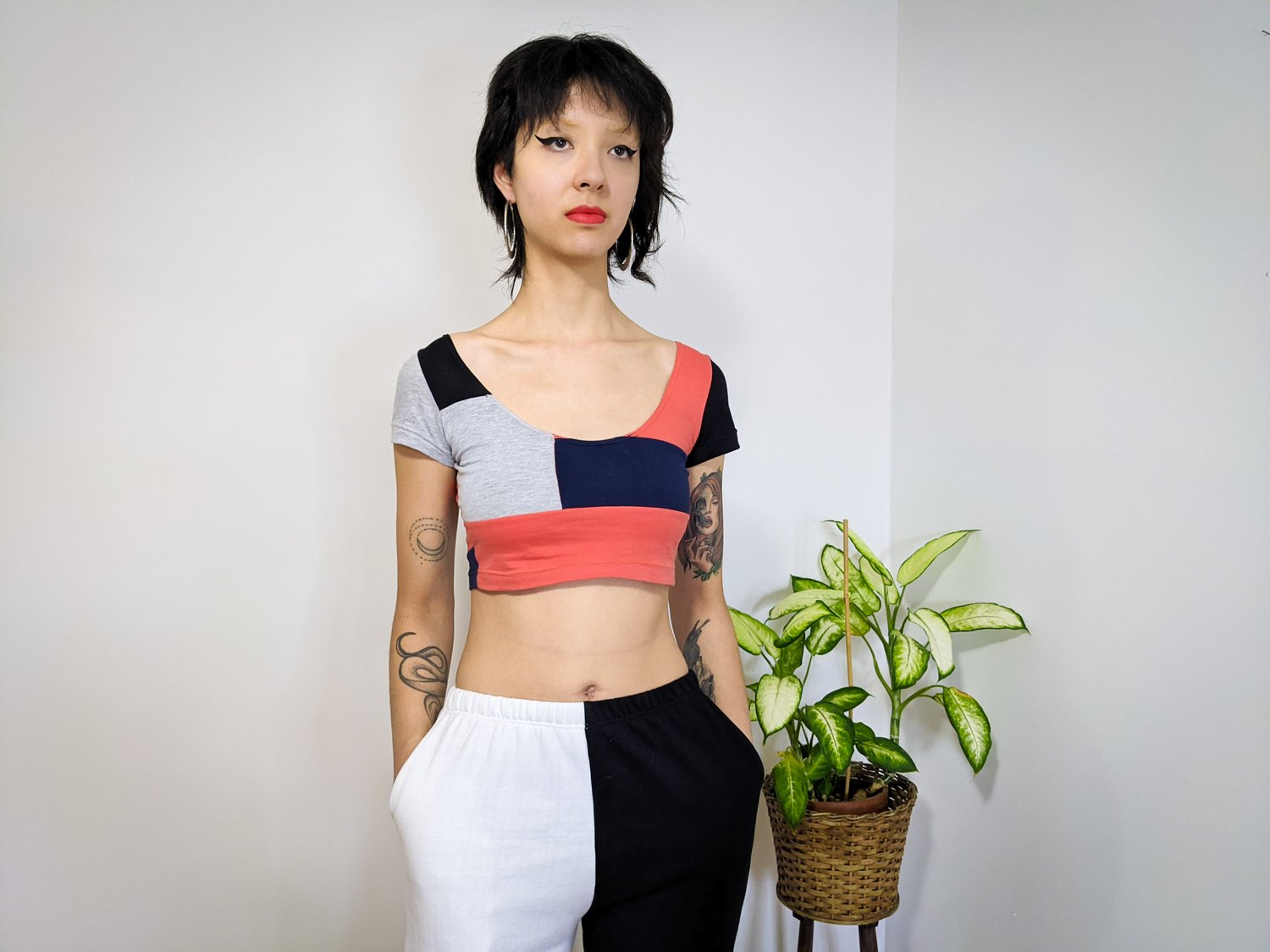 OAK Up-cycled Scrap Patchwork Crop Tee
One of a small series of crop tees I made using entirely small scraps leftover from other projects and sometimes even from other up-cycled projects. It doesn't get more eco-friendly than this as a clothing item. Each top is totally unique in its patchwork and colour scheme.
The fit is meant to be quite short to show off your midriff when wearing high waisted pants.
This particular top is size small. Ideal measurements for proper fit:
Bust: 31"-34"
Underbust: 28"-31"
Actual length from shoulder to hem: 15"