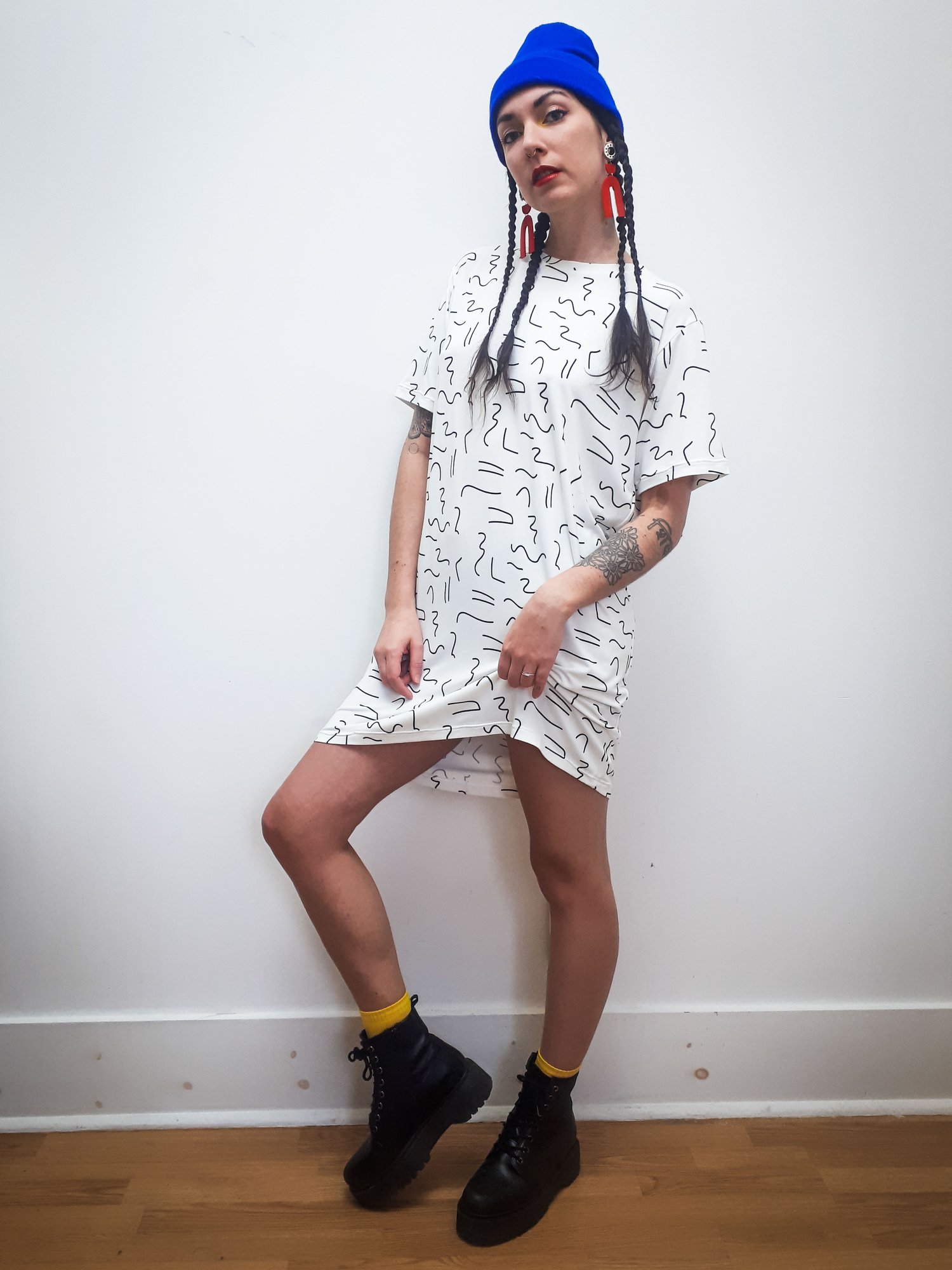 Unisex Organic Bamboo Squiggle Print Tall Tee
Made out of super soft and supple squiggle print organic bamboo jerseythis t-shirt is made to order.
Model is wearing size M and is 120lbs and 5'7"
Size Chart(For this fit. Can size up or down for looser or tighter fit):
Small: Chest 30"-35", Hips 34"-38"
Medium: Chest 35"-38", Hips 38"-41"
Large: Chest 38"-41", Hips 41"-44"
Possibility of large sizing, please get in touch to inquire.