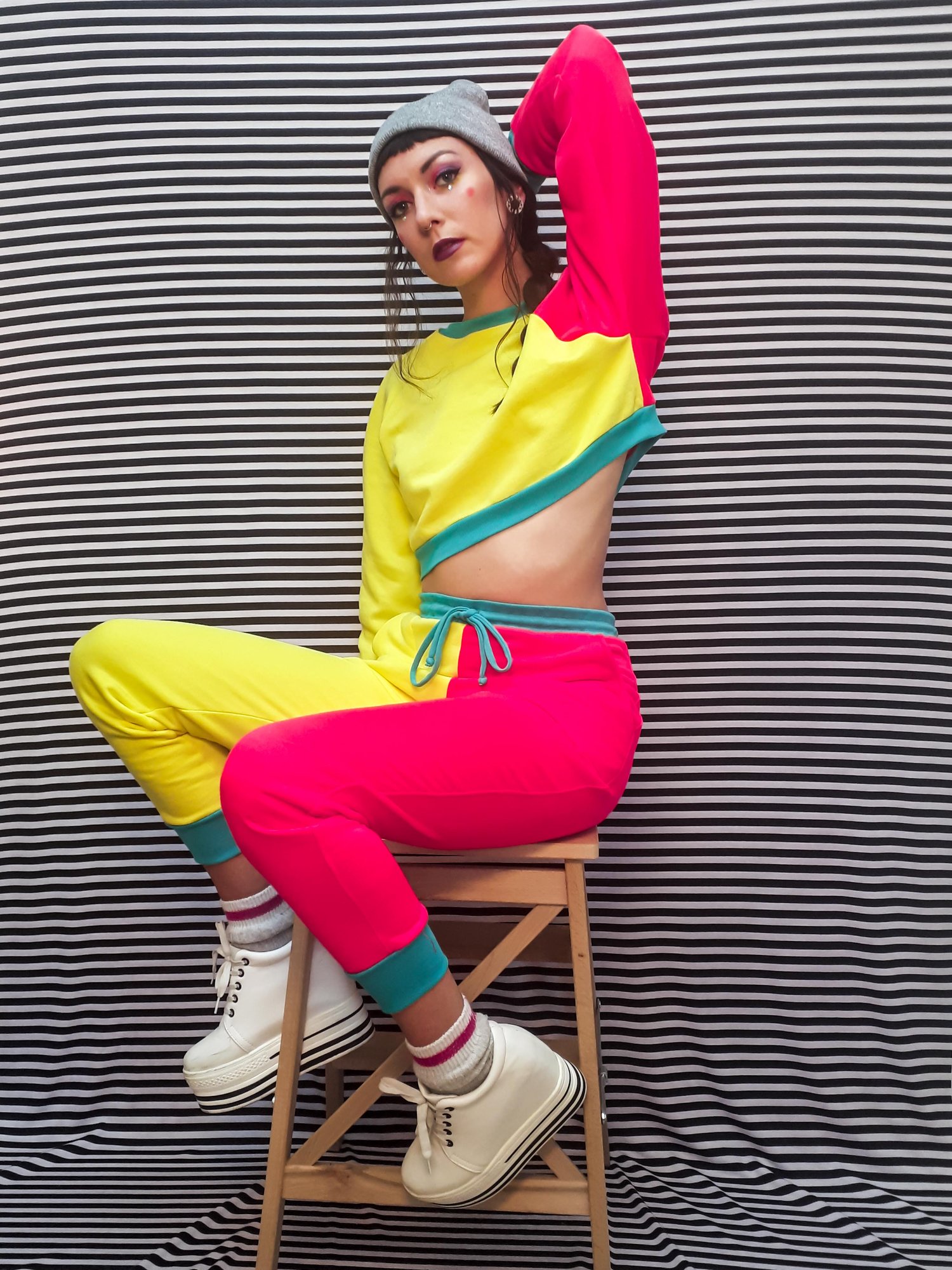 CUSTOM Choose Your Own Fits Block Colour Sweatsuit
****Please note images are an example of the colour blocking style! I no longer have this exact combo but can do similar or different colours!****
***Second note! This fit is oversized and I usually make them more fitted(not tight but more accurate to measurements please note if you would like a slightly oversized fit like photos or a more fitted style. ***
This hand-made custom tracksuit is the best way to be be suuuper comfy and make a statement at the same time! Made with mostly second hand fabric so there is a limited quantity available of each colour option. Get it while you can!
How to Order:
1. Choose and add top and bottom as separate items in cart.
2. Enter colour choices (2 or 3 from the top two sections and 1 from the bottom) and measurements as follow in the notes section at checkout.
MEASURING:
Bust:Around widest part of boobs
Ribs:Around rib cage under boobs
Waist:Smallest part of torso usually near belly button
Hips:Widest part of BUTT and not near hip bones
Inseam:Crotch to ankle bone on inside of leg*Note this will give me full length legs, if you would like it a bit shorter please measure accordingly.
Thigh:Around widest part of thigh
Calf:Around widest part of calf
Ankle:Around ankle just above ankle bone
3. Wait. It can take a bit longer for these type of orders as they are custom but it's worth it since you get to participate in designing it. Please check your e-mails regularly after you place your order as I will likely make you a mock-up of colour placement and sometimes depending on the sizing I need to switch colours around.