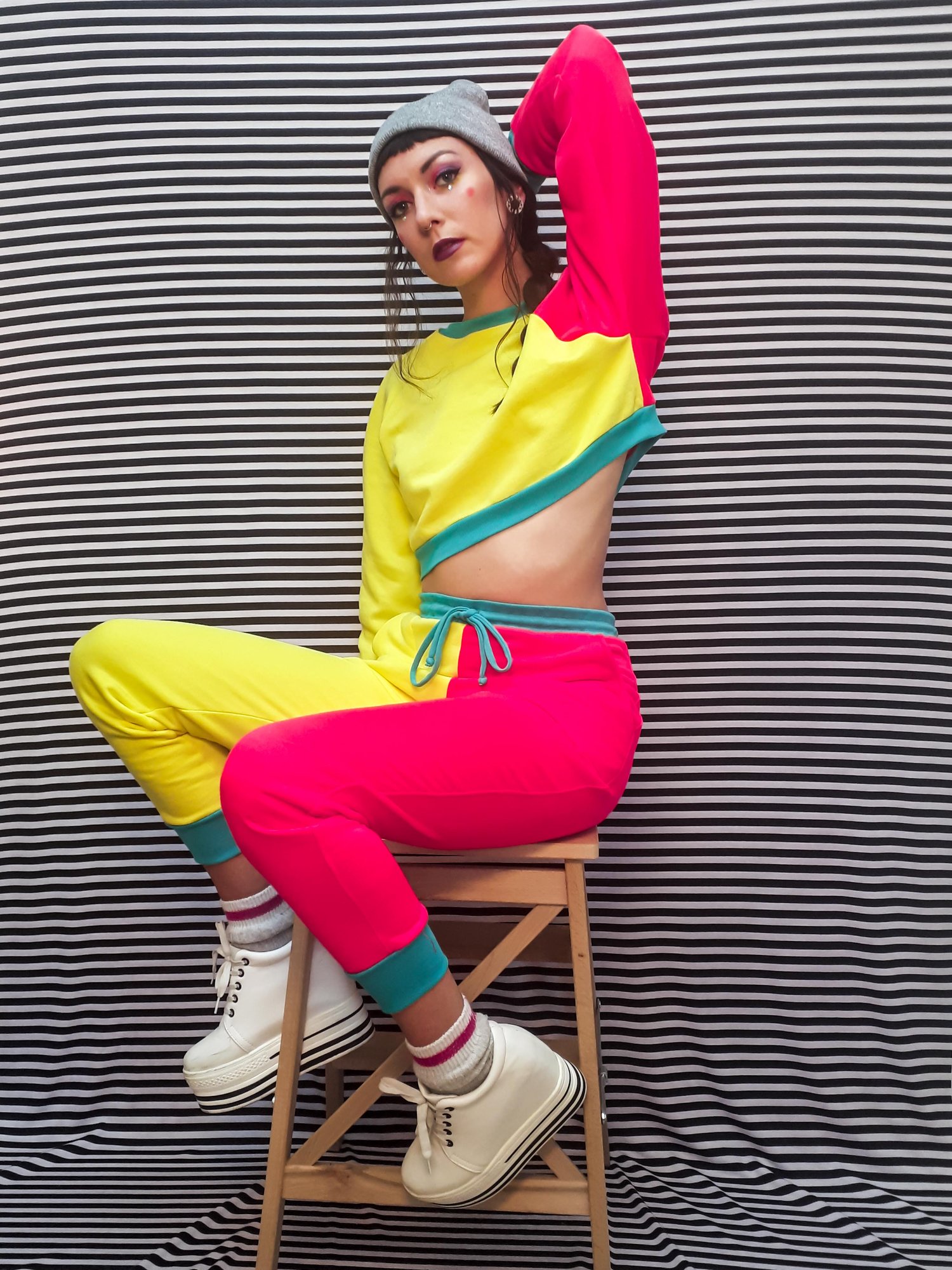 Custom Block Colour High Waist and Crop Sweatsuit
****Please note images are an example of the colour blocking style! I no longer have this exact combo but can do similar or different colours!****
***Second note! This fit is oversized and I usually make them more fitted(not tight but more accurate to measurements please note if you would like a slightly oversized fit like photos or a more fitted style. ***
This hand-made custom tracksuit is the best way to be be suuuper comfy and make a statement at the same time! Made with mostly second hand fabric so there is a limited quantity available of each colour option. Get it while you can!
These suits are made to order so when ordering please include measurements and colour choices(scroll down for colour options chart and measurements diagram) in notes section at checkout! See last image and read text below for measurement examples.
MEASURING:
Bust=Around widest part of boobs
Ribs=Around rib cage under boobs
Waist=Smallest part of torso usually near belly button
Hips=Widest part of BUTT and not near hip bones
Inseam=Crotch to ankle bone on inside of leg*Note this will give me full length, if you would like it a
bit shorter please measure accordingly.
Thigh=Around widest part of thigh
Calf= Around widest part of calf
Ankle= Around ankle just above ankle bone.
Please check your e-mails regularly after you place your order as I will likely make you a mock-up of colour placement and sometimes depending on the sizing I need to switch colours around.