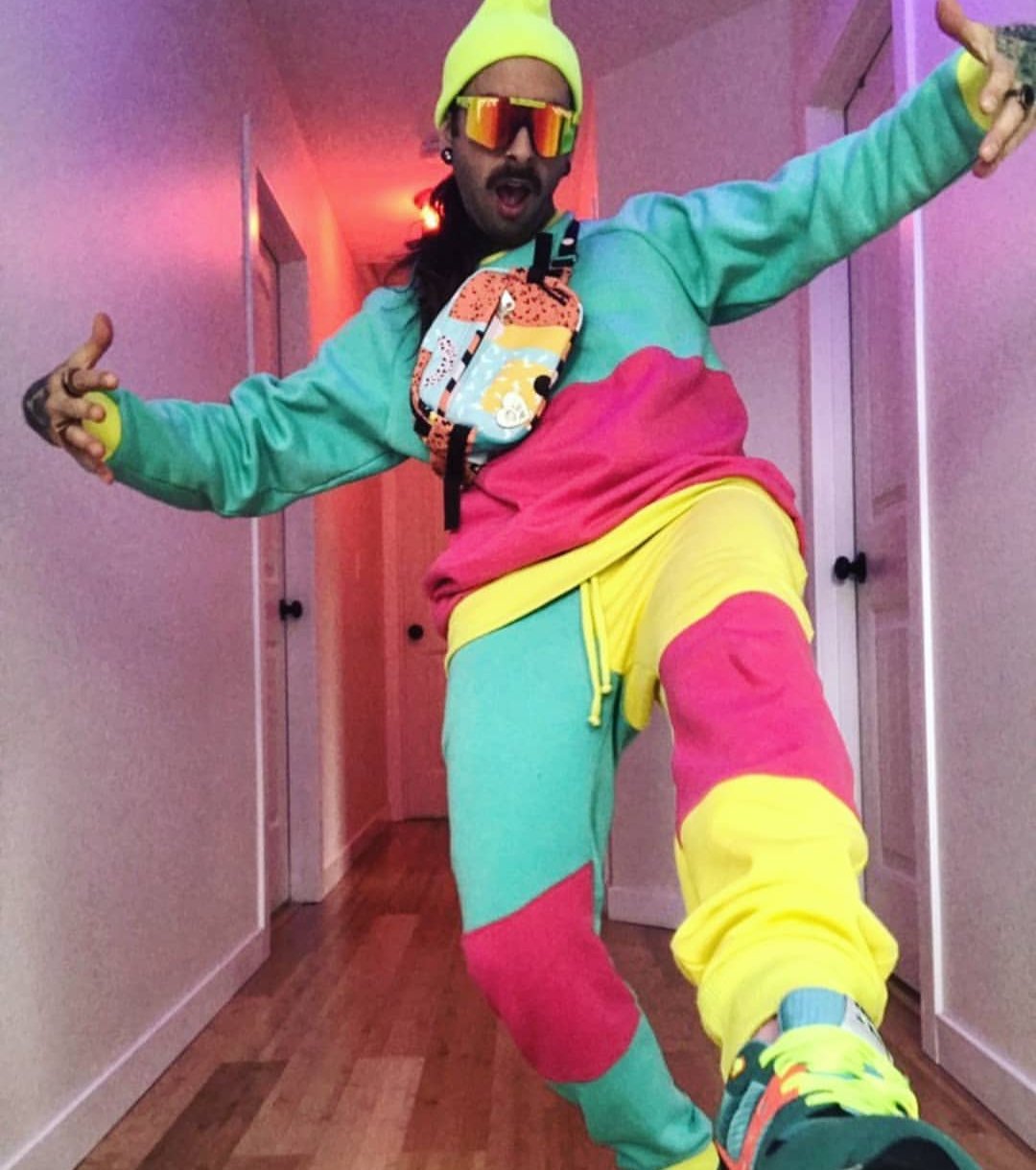 Custom Block Colour Unisex Sweatsuit
***First image colour combo no longer available but possibility of similar variations DM me for mock-ups***
This hand-made custom tracksuit is the best way to be be suuuper comfy and make a statement at the same time! Pants are a slight drop crotch fit(I also have a high waisted version if you prefer that. Message me to inquire/or write in notes or personalizations of order) and sweatshirt is made tall(length can be customized specify in personalizations)! All personalizations welcome! Made with mostly second hand fabric so there is a limited quantity available of each colour option. If you choose and place order before speaking with me there is a high chance we might have to switch some colours around or replace them but I will give you options and make you mock-ups until we find the right combo please check your e-mail regularly if this is the case!
Please choose initial average sizing in Men's sizing(what you would buy in a store usually) and INCLUDE MEASUREMENTS(not optional) in notes section at checkout so I can customize sizing just for you! See last images for measurement examples and read below for details on how to measure:
Women:
-Bust(around boobs)
-Arm(from neck to wrist on top of arm like shown in image)
-Length of Sweatshirt(from top of shoulder to where you would like it to go down to)
-Waist Band(where the waistband of the pants will sit usually around hip bones or around belly button*see image* if you are opting for high waisted pants)
-Hips part of butt(See image)
-Inseam(from crotch to ankle bone on inner leg as shown in image)
-Ankle(around ankle just above ankle bone)
Men:
-Arm(See image)
-Chest(See image and measure around body and not just accross)
-Waist(Where you would usually where the waistband of pants)
-Inseam(See image)
-Ankle(Around ankle above ankle bone)
Please contact me with any questions and once you choose colours you like and I can send mock-ups of the combination you chose based on quantities I have of each colour!