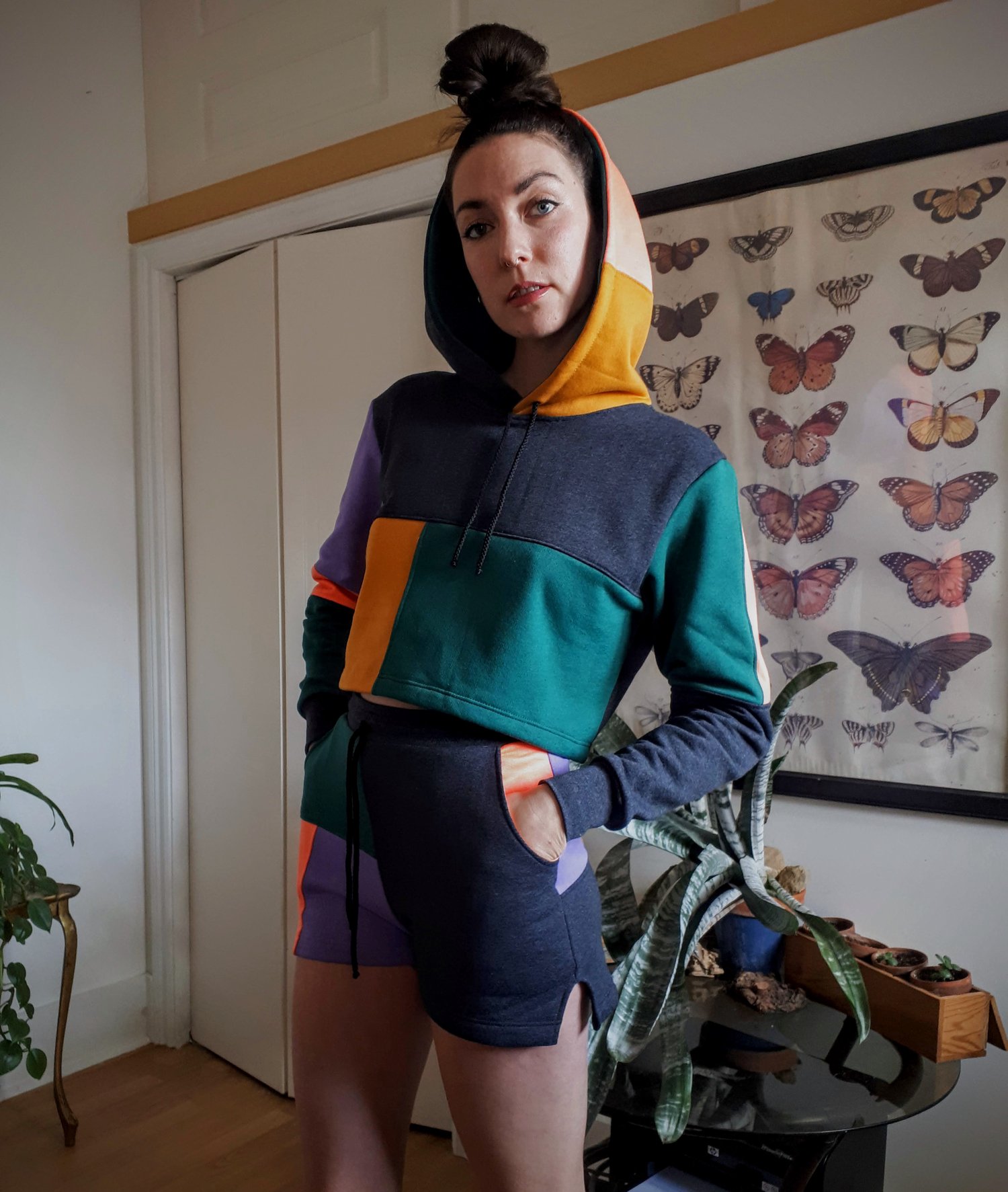 Custom Patchwork Spring Sweat Set
***Most of the combos are not available exactly but versions can be recreated***
Listing to have your very own patchwork block colour cropped hoodie and shorts sweatsuit made in colours and sizing of your choice!
Made from a combinations of cotton fleeces, bamboo fleeces and french terries. So cute and comfy at the same time and versatile as I can imagine the hoodie and shorts could be worn on their own.
How to order:
1. Choose average sizing and place your order. Input following measurements in notes section at checkout.
Bust: Around widest part of boobs
Underbust: Around ribs just under boobs
Waist: Around smallest part of torso or where you would wear the waistband of high waist bottoms
Hips: Around widest part of butt(can be lower than you would think)
Rise: From lowest point of crotch to waist
*** Please mention in notes if you would like a regular fit(like white and yellow) or a bit oversized(like the pink and purple one)***First image is regular fit shorts with oversized hoodie***
2. Input 4-6 sweatshirt fleece colour options and 1 ribbing colour choice in the notes section alongside measurements
I can't remake mostexactly that are in the photos as some were made from fabric leftovers a scraps but I can likely do similar or same vibe so let me know if you really love a particular one.
***PLEASE check e-mail daily as these types of customs require a good amount of back and forth communication
3. Sit tight. Customs can take a bit longer to make but it will be made in exactly your colour choices and sizing so it's definitely worth it