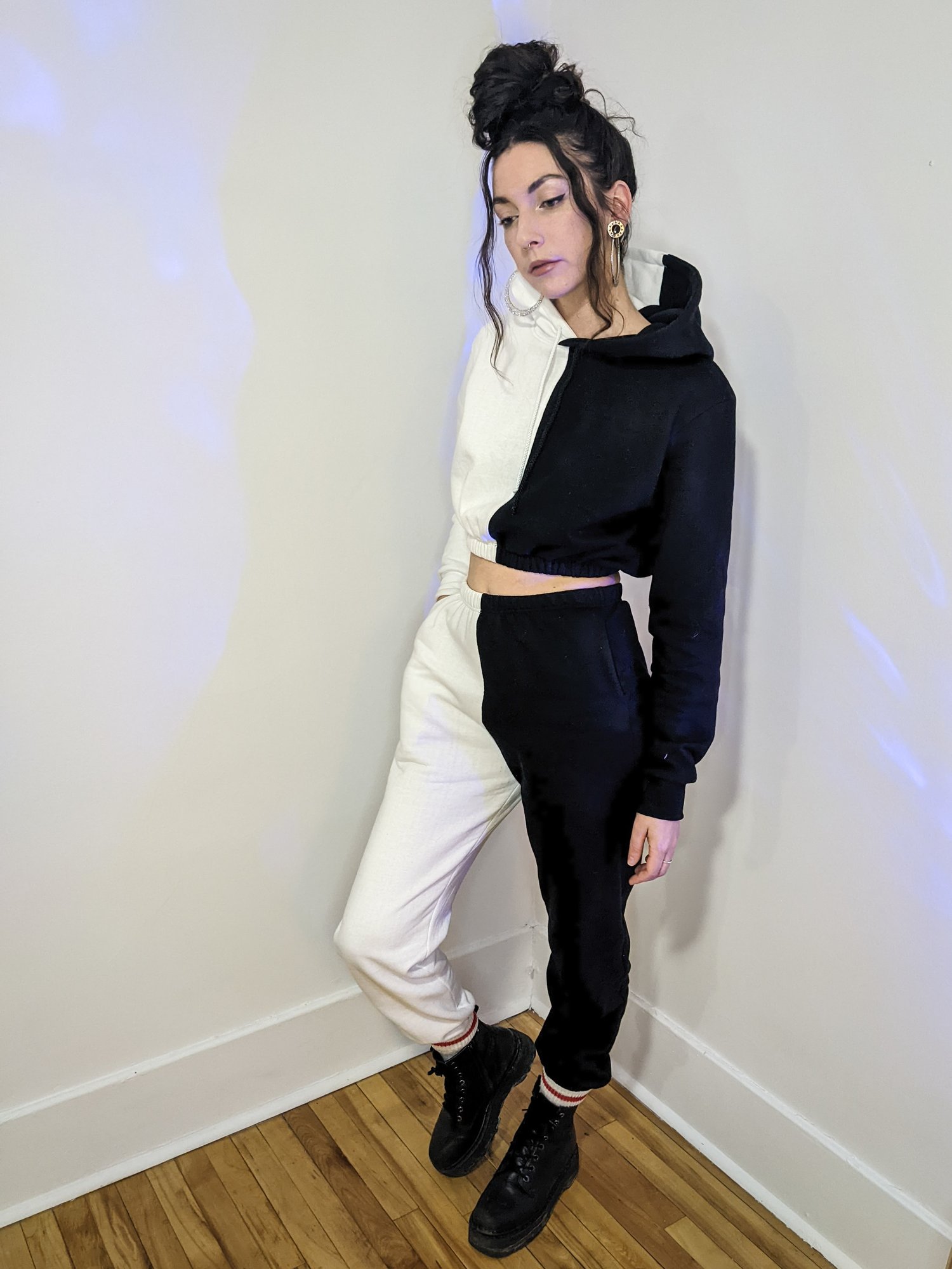 Half and Half Loose fitting Made-to-Order Sweatsuit
Made out of 2 colours of sweatshirt fleece of your choice. This sweatsuit is as cozy as it gets and hoodie and pants look great on their own and can be purchased individually!
Please add top and bottom individually to cart at check-out and add colour choices and waist measurement(for proper fitting waist elastic) in notes section at checkout! You can also send all measurements and fits specifications for a custom made fit!
Model's measurements are: Bust: 32", Underbust 29.5", Waist 27", Hips 37", Inseam 29"
Sizing:
Small:
Bust: 30"-34"
Underbust: 28"-30"
Waist: 26"-29"
Hips: 35"-38"
Medium:
Bust: 34"-37"
Underbust: 30"-33"
Waist: 29"-31"
Hips: 38"-41"
Large:
Bust: 37"-40"
Underbust: 33"-36"
Waist: 31"-34"
Hips: 41"-44"
XL:
Bust: 40"-44"
Underbust: 36"-39"
Waist: 34"-38"
Hips: 44"-48"