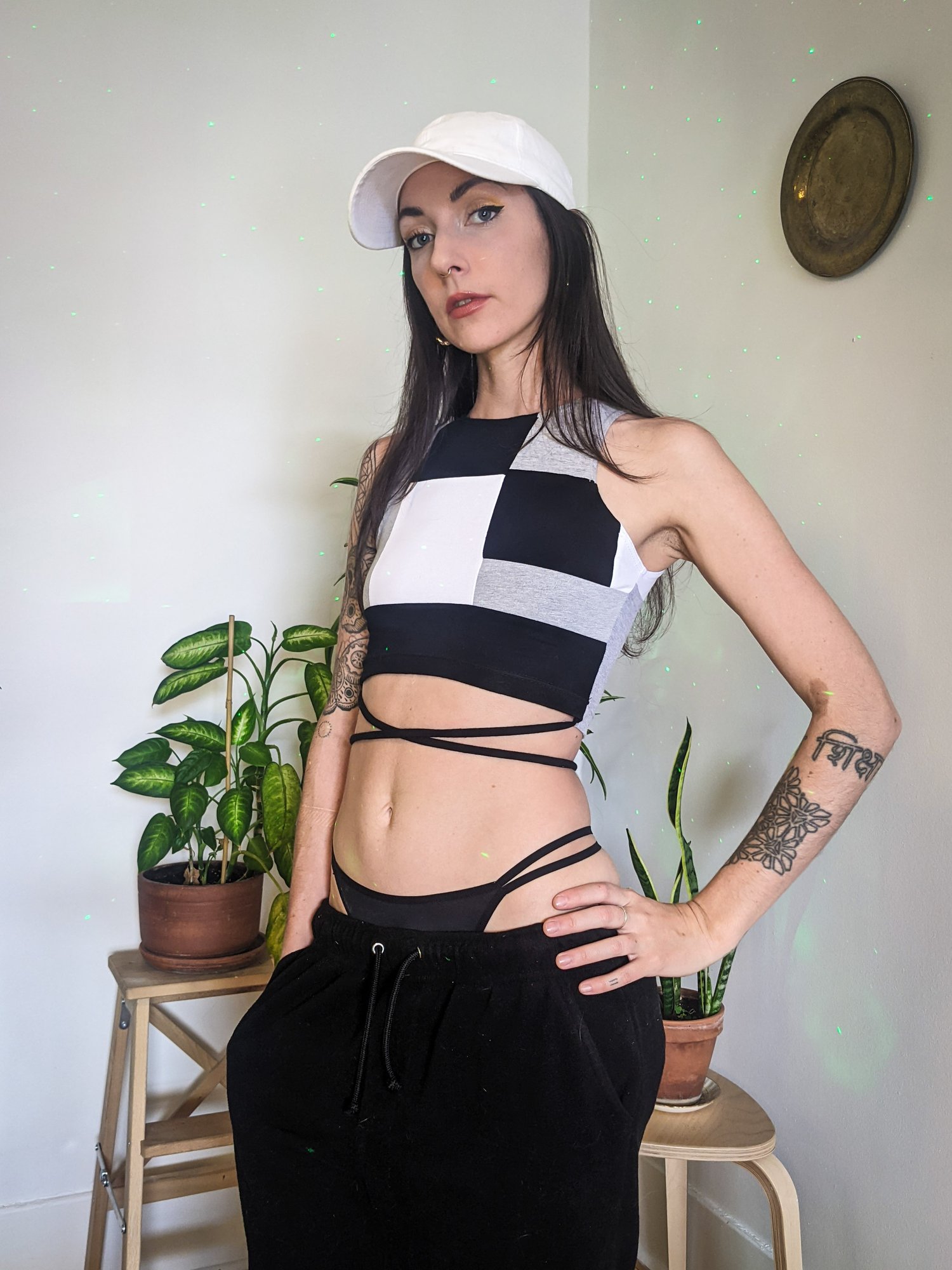 Custom Patchwork Waist Tie Crop Top
Made out of a patchwork of any colour combo you like. Will use scraps where possible and fill in the rest with new fabrics so whatever you dream up is likely possible!
Please choose average sizing and then enter your measurements and colour scheme idea in the notes section at checkout. I will get in touch via e-mail with options to make sure you like the combo you chose. You can also choose one of the ones in the images and I will recreate a variation of it.